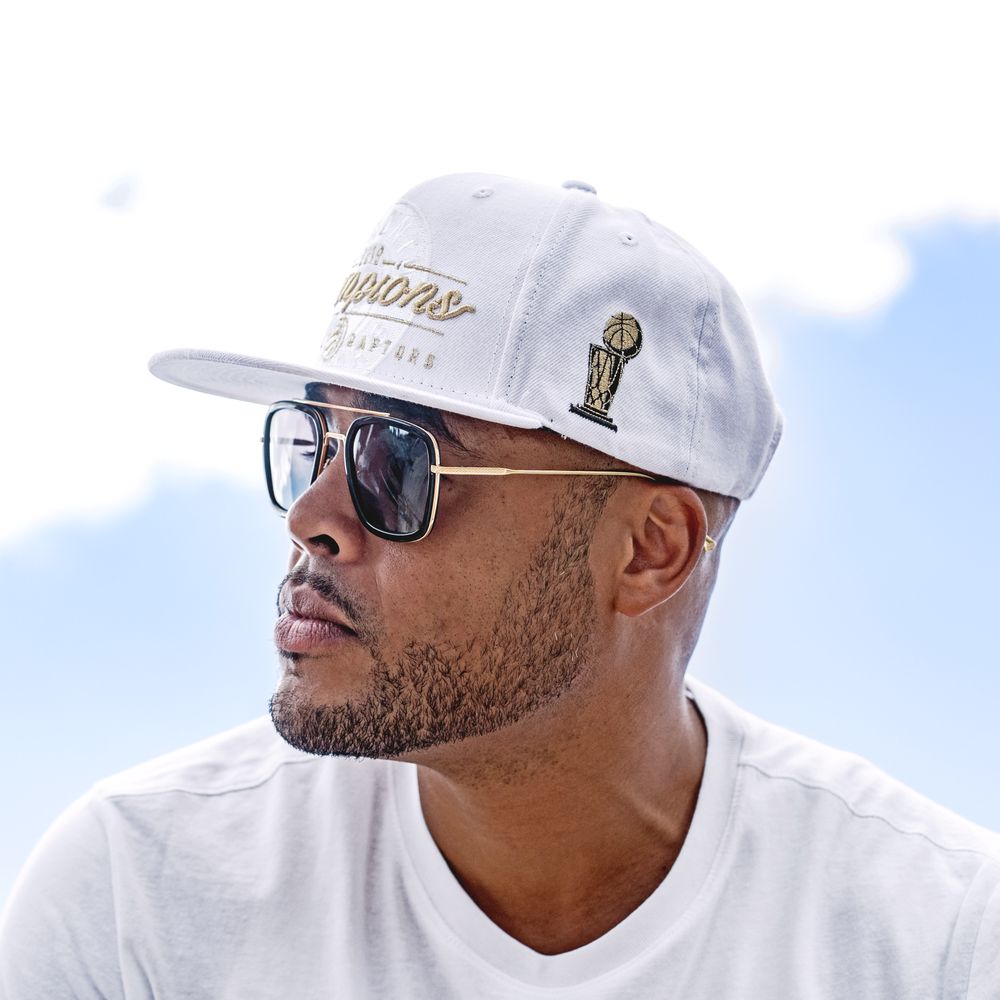 D.O
International artist.
Community involvement.
Artist development
D.O. has defied the odds as a rapper from Canada, becoming a certified international artist, a successful record label executive and a socially active community ambassador. He set a Guinness World Record when he freestyled for nearly nine hours in 2003, sold tens of thousands of CDs, hit #1 on U.S. College Hip Hop Radio charts and travelled the world performing for sold out crowds; D.O.'s success is defined in his own terms.
"I have a song called 'Can't Tell Me I Ain't Made It,' and it's about how success shouldn't be defined in terms of being only the .01% that 'blows up,' reveals D.O. "I tour the world on a regular basis, my music is consistently critically acclaimed and I influence hundreds of thousands of kids through my Stay Driven program. I come from a different side of this game, but that doesn't mean I haven't made it. Then again, it also doesn't mean I'm finished."
Born in Watrous, Saskatchewan, D.O. moved to Ontario with his family at the age of two. Growing up, he spent summers visiting his father's family in Cape Breton and his mother's in Prince Albert, Saskatchewan. In 2003, XXL featured D.O. for his Guinness Record and he hit the road for the first of many tours, selling mixtapes from his trunk in the north-eastern U.S. Around the same time, D.O. created his school tour program, Stay Driven, and started investigating the inner workings of the music business. By 2007, D.O. was ready to release his debut album, Northstarr, the name which would eventually double as his label. D.O.'s music was instantly recognized and the album was nominated for a Toronto Independent Music Award. Northstarr also kick- started a spree of radio hits that would land him on Flow 93.5's countdown at least once every year from 2006-2010.
D.O. found success in 2008 as one half of the duo Art of Fresh, whose music was featured in a television ad campaign for Volkswagen. The duo struck again in 2010 when their song "Get Free" was featured in a television ad campaign for Orville Redenbacher Popcorn. Later that year they released their sophomore album, When The Night Comes In, with the breakout single "Out Of This World" soaring to #1 on the U.S. College Hip-Hop Radio Charts. They reached international audiences with performances at the CMJ music festival in New York and MIDEM in Cannes France. In the last two years, the group has toured Canada twice, Europe (France, UK, Netherlands), Asia (Taiwan, Japan, Hong Kong) and the US (Miami, NYC, Vegas).
Between his debut solo album and the Art of Fresh releases, D.O. released another solo album in 2009 titled Stay Driven. The album featured JUNO nominated production across the board from the likes of Classified, Slakah The Beatchild, Marco Polo and Metty the Dert Merchant (Sweatshop Union). "Now I Understand" was the lead single featuring Classified and achieved medium rotation on MuchMusic as well as 25,000 Youtube views.
Throughout this string of releases and constant domestic and international touring, D.O. also found time to build Northstarr Ent and established himself as a go to music executive for independent artists. Northstarr has represented up to 15 artists worldwide.
Somewhere between Tupac (in terms of social consciousness), Common (in terms of artistic integrity) and Jay-Z (in terms of business sense), stands D.O., a man who is bounded only by the hours in a day. And in 2012, D.O. will make his biggest splash to date with the release of Heavy In The Game. The album features the Classified produced singles "She Likes You" and "It's On."
Legendary MC Chuck D of Public Enemy said of the artist, "D.O. represents the new breed of MCs putting heat on the status quo of the rap game."
Official Website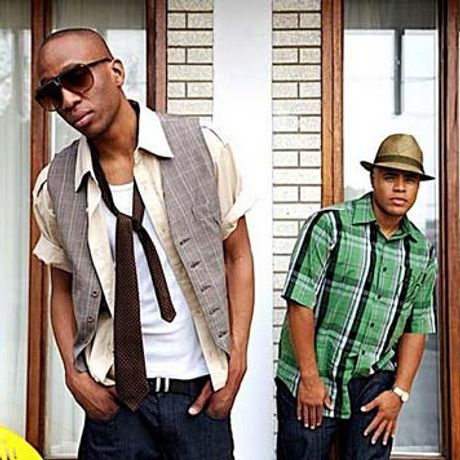 ART OF FRESH
Art of Fresh is on a mission to bring butterfat boom-bap to the funk nation!
Art of Fresh is a hip-hop duo with soul that is made up of Guinness World Record holder D.O. (Defy the Odds) and JUNO Award winning producer Slakah the Beatchild.  D.O. contributes vocal talents along with fellow lyricist Slakah the Beatchild, who also provides the beats and production elements.
In 2010, the group hit number one on the U.S. College Hip-Hop Radio Charts (Rapattacklives) for their single Out This World, which was also featured in a Volkswagen advertisement in December 2008.  They are currently working on their sophomore album, scheduled for a summer 2010 release, and a video for the single Lemonade Stand. The groups' debut album, Back to the Earth (Northstarr / Nova Music Group / Universal), released in 2008, earned a four star review in Eye Weekly and also reached #2 on Canadian college radio charts.  The album also helped Art of Fresh land a spot in the URB's Next 1000 list and a performance on Canada's MTV Live.
The Toronto, Ontario based group met in the small city of Sarnia, Ontario where they both attended the same high school, but not at same time.  D.O. was in university when he got word of the young beat-making prodigy Slakah. The age gap between the two contributes to the groups' unique sound, which is the perfect blend of old school meets new school and can best be described as Tribe meets Outkast.  D.O. grew up in the 80s, a time known as the golden era of hip-hop, while Slakah was exposed to the neo-soul influenced hip-hop of the 90s.
D.O. and Slakah the Beatchild make up Art of Fresh, but in addition, they both focus on their own solo projects.
D.O., an accomplished emcee, is the Guinness World Record holder set for the longest freestyle, which he set in 2003 by rapping for over 8 hours and 45 minutes.  He released his sophomore album Stay Driven in 2009, which contains the singles Unfinished Business and Now I Understand featuring east coast rapper Classified. The video for the single Now I Understand, which D.O. also produced, is currently in rotation on MuchMusic and MuchVibe. D.O. has been inspiring thousands of youth with his initiative Stay Driven since 2001.  The initiative is a one-hour motivational assembly that combines speaking with live performance and addresses relevant teen subjects including bullying, goal setting and literacy.
Slakah the Beatchild's videos have had great success internationally.  The video for the single Enjoy Yourself has received airplay on MuchMusic, MTV, VH1 and B.E.T. As well as his accomplishments as a solo artist, Slakah the Beatchild is a highly sought after producer who has produced for Drake, Melanie Durrant and Divine Brown. Slakah was nominated for a JUNO Award as a producer for his work with artists Shad and Ebrahim, and won a JUNO Award in 2009 for the Divine Brown album Love Chronicles.  Slakah is signed to BBE (Will.i.am, DJ Jazzy Jeff) and his debut album Soul Movement (2008) was met with critical acclaim worldwide. Currently Slakah the Beatchild is working on finalizing the album for his new group The Slakadeliqs entitled The Other Side of Tomorrow. The project is vastly different from his previous hip-hop focused work and showcases his range and musical diversity. The album features Justin Nozuka, Swedish Grammy nominated artist Tingsek, Juno nominated artist Shad and more.
Official Website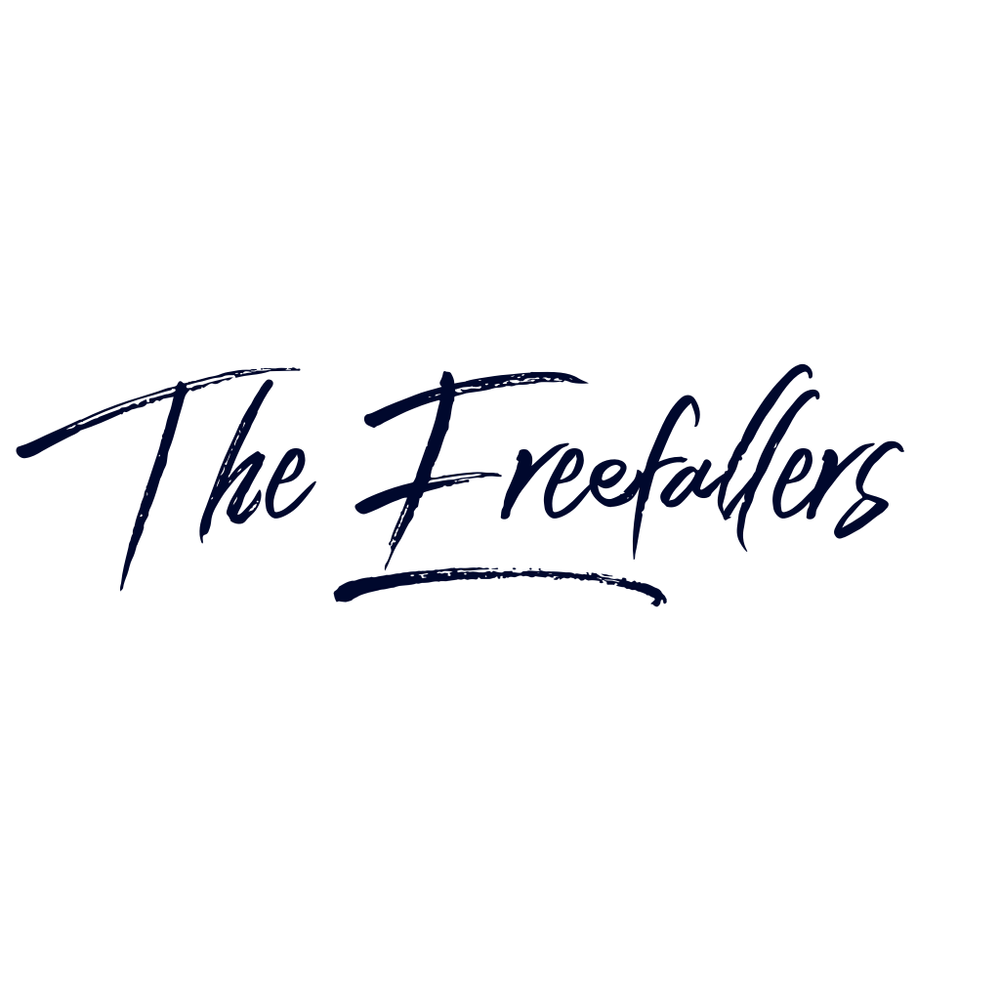 The Feeefallers
The Freefallers are singer-songwriter Keith Mullins and rapper D.O. Gibson.  The newly formed group has Cape Breton connections and is a result of a collaboration spurred by growing working relationship after D.O. accepted an award on Keith's behalf at the Nova Scotia Music Awards in 2017.
Born and raised in Cape Breton, Nova Scotia Keith Mullins is a singer songwriter that has been active in the scene since the age of 15.  D.O.'s Cape Breton roots are courtesy of his father and grandparents.  As a child he would travel from his home in Ontario spending his summers in Cape Breton with his family.  Since 2001, he has been a mainstay in the Canadian Hip-Hop scene.
Despite their contrasting musical styles, the two have a lot of common.  They are both known for their strong work ethic on the road.  Keith plays over 250 shows a year, and D.O. clocks in at more than 150.  They also both do work with youth doing workshops in schools.
In the Fall of 2017 while attending Nova Scotia Music Week, D.O. planned to meet up with Keith to discuss potential of working together.  Unfortunately, at the last minute Keith couldn't make it.  Since they were on the phone, Keith had a request – he asked D.O. if he would accept the award if he won the Children's Music award that he was nominated for.  Keith won the award, and D.O. made his way to the stage to give a short speech.  Afterwards, many in the Nova Scotia music community asked if the two had planned on making music together.
Their first song "Freefalling" is produced by Classified and the two felt it was only natural for the song to extend into the name of the group.
In 2020, the group plan on working on music with their sights set on a full length project in 2021 that they plan to tour first in Nova Scotia and then throughout Canada.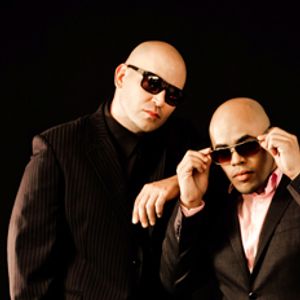 The Busy Brothers
D.O. and Diz Dallas form the duo The Busy Brothers.
D.O. is a Guinness World Record setting rapper that set the record for the longest freestyle rap.  Diz Dallas is an international hit maker that has been produced for Juno nominated artists and Youtube sensations.
The two grew up together in Sarnia, Ontario and have been making music for more than a decade.  Diz Dallas produced D.O.'s first EP and has played a large role behind the scenes over the years.  It was upon hearing Diz's raps on his recent "Tailor Made" album that made D.O. say "Man, you've really stepped up your game.  We really should do a project together."
As the duo started to record songs, one thing was clear – it didn't sound like their solo material.  They knew they needed a name for the distinct sound they were creating.  They are the "Busy Brothers" because of their hectic lifestyles of being both family men and active in business.  Aside from being a rapper, D.O. is a motivational speaker, author, businessman and father.  Diz Dallas is a regional manager in charge of a managers, supervisors and a staff of about 200 for a company that will go public this year as well as a single digit handicap golfer and father.
In Fall 2013, The Busy Brothers will release their debut EP "The Busy Brothers" featuring the singles "Life Size Feeling" and "It Gets Better."The sound of their new project is rooted in the blue collar upbringing that they recieved from strong parental figures and community leaders, coaches and mentors.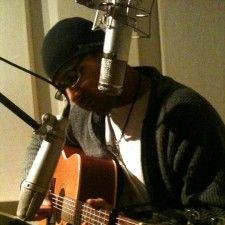 PREETAM SENGUPTA
Preetam Sengupta came onto the Canadian singer/songwriter scene through the side door, having first dedicated his energy to helping artists make a living through their music through his management/record company, Letting Artists Make Art (LAMA).
Through LAMA, he began building relationships within the music industry and hosted performances to showcase the artists he worked with. Occasionally, with hopes of maximizing income for the artists, he'd volunteer to play as the opener, digging back into a repertoire of cover songs from artists like Pearl Jam, Van Morrison, Bob Marley, U2, and the Beatles. He slowly started bringing some of his original music into the fold.
Preetam's desire to take the stage more regularly was confirmed one night after watching The Good Lovelies in concert. After the show, Caroline Brooks showed Preetam her new guitar and let him pluck a few notes. The beautiful sound of that guitar and the Good Lovelies' performance that night made Preetam realize he couldn't deny his desire to make a record and that a life on both sides of the stage would have to be in his future. He decided right then that he was going to record and release his first record of original music. He booked time in the studio right away so he wouldn't have time to change his mind.
That record became a collection of seven songs called (hopeFull). The album has been described as melodic storytelling that is melancholic with a glint of hope, or hopeful with a touch of melancholy. Andrew Noakowski, an active engineer on Toronto's music scene and a longtime friend of Preetam's, came aboard as the record's engineer and producer. Together, Andrew and Preetam created an honest recording of music by first recording the guitar and vocals live off the floor before calling in some musician friends to offer their support and unique talents to the songs.
Preetam's sound has been compared to that of Paul Simon. While humbled by that comparison, the careers of performers David Francey and Kelly Joe Phelps inspire Preetam the most, along with the artist-industry balance of Canadian hip hop contemporary Duane "D.O." Gibson, and the musical influence of Sunil Achia, one of Preetam's best friends.
Preetam is happy to bring (hopeFull) to an audience, preferring intimate venues where people enjoy a story as much as they enjoy a song. He hopes his style of music and performance might lead him to festival stages down the road, and he looks forward to making new friends along the way.